Energy trading & hedging services
Statkraft is one of the most important actors in the European energy market. We trade energy in more than 20 countries and are active on 13 energy exchanges.
As one of the largest renewable energy producers worldwide, we have developed our market operations firstly for our own portfolio in the 1990s. In the late 1990s, Statkraft decided to provide this competency to others:
We trade standardised energy products and develop tailor-made hedging strategies.
For our customers, we analyse the drivers of power prices, forecast and buy and sell renewable energy in the market.
Photo: Ole Martin Wold
Roan wind farm in Norway.
For power generators
Beyond managing our own production, we offer market access, forecasting, balancing and flexible asset management for 3rd party asset owners who are looking for a steady and optimised revenue.
Photo: Shutterstock, 702586714. taka1022
For energy consumers
Through our trading activities, we gain access to qualified knowledge of the global energy market and can take positions on expected outcomes. We put in place hedging strategies and off-take future risks for energy consumers:
tailor-made hedging strategies
full supply
options (spark, dark and clean spreads as well as cross-commodity)
futures and forwards
For energy suppliers
Our services include
power trades
full supply
hedging services with futures and options
24/7 forecasting and balancing
Photo: William Wootton
The Tidong River in India
We navigate the complex waters of the energy market
informed forecasting, trading and risk management strategies
algorithmic trading with in-house tools
24/7 presence in the market
cross-commodity market insights

Related content
PPAs for commercial and industrial companies
Power Purchase Agreements are power supply contracts. As a major partner to industry customers, we believe that our solutions should fit our customer's needs. We enable you to achieve your procurement...
Read more
PPAs for plant operators, project developers and investors
Are you planning to build a new plant and looking to secure the financing with a power purchase agreement? We make it possible.
Read more
Contact us for more information
Fredrik Åkerlund
Senior Originator Finland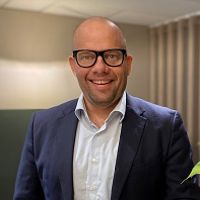 Heikki Herttuainen
Senior Originator Finland