Statkraft expands Nordic Origination activities with office in Finland
(Oslo/Espoo, March 3, 2022) Today, Statkraft opens its office in Espoo, Finland. The office will focus on origination activities, providing upstream and downstream power purchase agreements (PPAs) towards industrial companies and wind power developers, investors, and operators.
The new office makes Finland the 19th country with Statkraft presence on the ground.
"Statkraft has been active in the Finnish market for many years from our offices in Norway. Now we are reinforcing our presence with an office in Espoo", says Einar Hoffart, Vice President Nordic Origination in Statkraft.
Last year, Statkraft closed upstream PPAs with Neste, Kemira and Keva as well as a downstream PPA with Aquila Capital. The new Espoo office will be headed by Fredrik Åkerlund who has worked within the Nordic energy market for the past 15 years – amongst others for Kinect Energy Group and Empower IM Oy.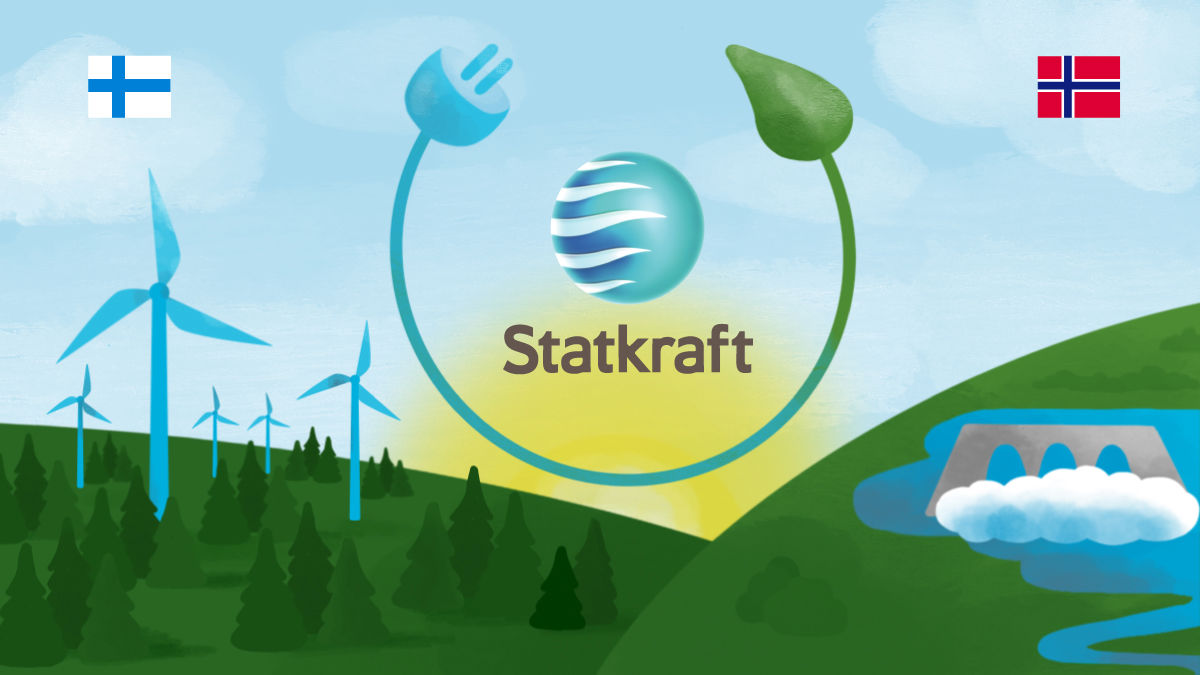 "It is time for our Finnish customers to have a locally available partner. As a PPA provider and trader, Statkraft finds energy solutions for power generators and industrial companies. Our position enables us to offer competitive and innovative services related to power sales and procurement to all participants in the market", says Fredrik Åkerlund.
Åkerlund will soon be joined by new hires in the Espoo office.
Statkraft laajentaa toimintaansa Pohjoismaissa avaamalla toimiston Suomeen
(Oslo/Espoo, 3. maaliskuuta 2022) Statkraft avaa tänään toimiston Espooseen. Toimisto keskittyy tarjoamaan räätälöityjä sähkönhankintasopimuksia (PPA), joilla ratkaistaan teollisuusyritysten ja tuulivoimarakennuttajien, -sijoittajien ja -operaattoreiden sähkön myynti- ja hankintatarpeet.
Uuden toimiston myötä Suomesta tulee 19. maa, jossa Statkraftilla on oma toimistonsa.
"Statkraft on toiminut Suomen markkinoilla jo useita vuosia Norjan toimistoista käsin. Espoon toimiston avulla vahvistamme paikallista läsnäoloamme", kertoo Vice President Nordic Origination Einar Hoffart Statkraftilta.
Viime vuonna Statkraft teki PPA-sopimukset sähkön toimituksesta Nesteen, Kemiran ja Kevan kanssa sekä PPA-sopimuksen sähkön hankinnasta Aquila Capitalin kanssa. Uuden Espoon toimiston vetäjänä toimii Fredrik Åkerlund, joka on työskennellyt Pohjoismaiden energiamarkkinoilla viimeiset 15 vuotta mm. Kinect Energy Groupissa ja Empower IM Oy:ssä.
"Suomalaisten asiakkaidemme on jo aika saada paikallisesti läsnä oleva kumppani. PPA-sopimusten tarjoajana ja välittäjänä Statkraft etsii energiaratkaisut sähköntuottajille ja teollisuusyrityksille. Asemamme ansiosta pystymme tarjoamaan kaikille markkinoiden osapuolille kilpailukykyisiä ja innovatiivisia palveluita sähkön myyntiin ja hankintaan", Fredrik Åkerlund sanoo.
Espoon toimistoon palkataan piakkoin lisävoimia Åkerlundin avuksi.
Contact information for media and business inquiries
Lars Magnus Günther
Media Relations
Fredrik Åkerlund
Senior Originator Finland
Statkraft Energi AS in Finland
Finland country office - Espoo
Statkraft